Throwing on the Wheel Taster Session | 7PM-10PM | TUE. SEP. 10TH 2019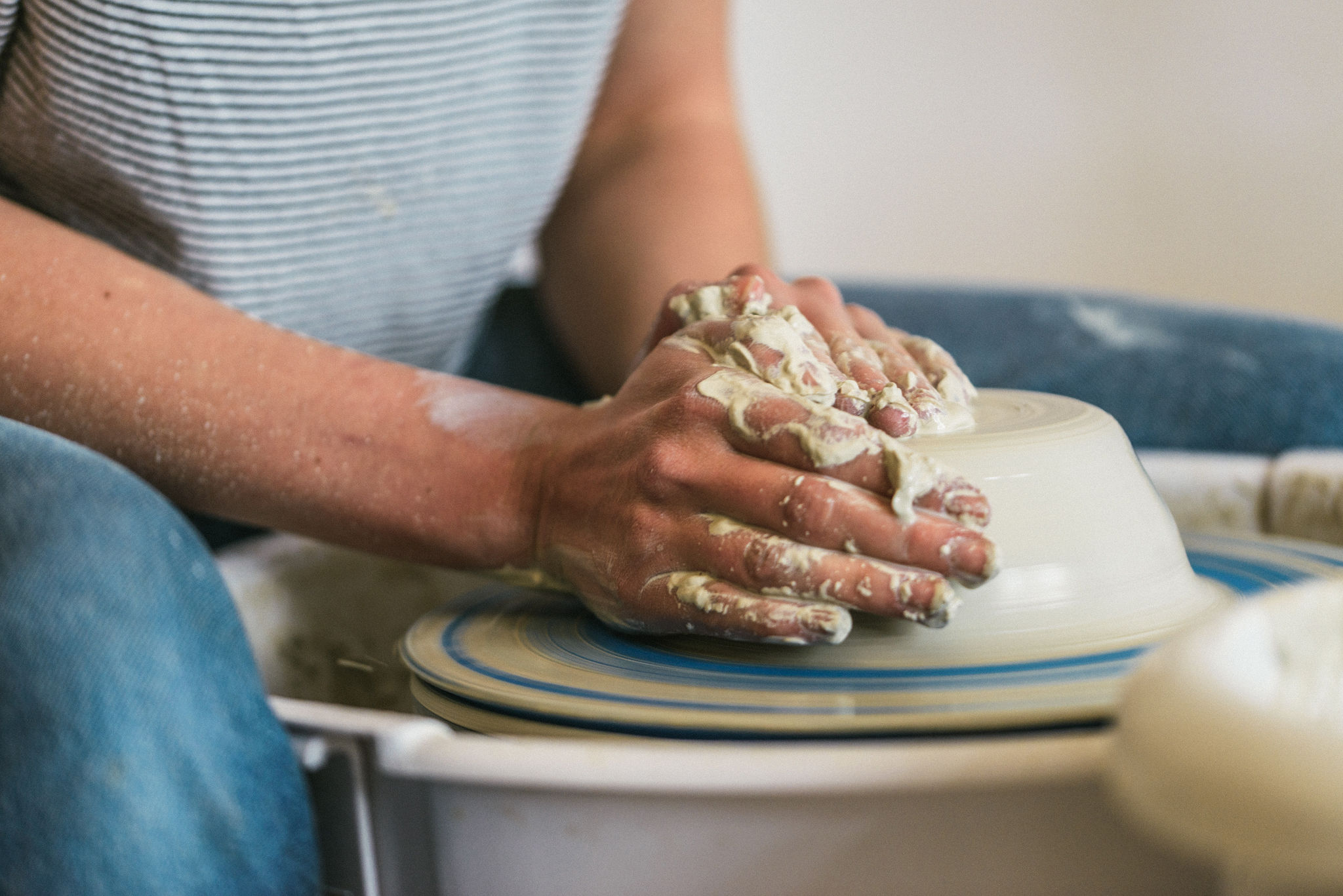 Throwing on the Wheel Taster Session | 7PM-10PM | TUE. SEP. 10TH 2019
Argile Studio's Taster Session is an introduction to the process of throwing on the potter's wheel, perfect for those who are not yet ready to commit to a full 4-session class.

The 1-session workshop will begin with a demonstration of the complete throwing process, followed by a couple hours of hands-on practice. An experienced teacher will be present during the whole class to offer practical tips and guidance to improve your technique.
Optionally, at the end of the workshop, you can choose 1 or 2 treasures to keep. Your creation will be left at the studio to be glazed in white and fired for a cost of €10 per pot.
Kiln fired pots will be available for collection approx. 2 weeks later.
Price: 60€
Includes all materials and Firing fees
Clay can be messy, we recommend that you wear clothes you won't mind getting dirty.
All participants are required to read Argile Studio's conditions of participation before booking a course. Proceeding with a payment process assumes the acceptance of all these conditions.
Condition of participation at Argile Studio's Ceramic Classes:
1. During the course the instructions of the teachers must be followed.
2. Our courses are designed for adults. Children over the age of 14 are allowed to attend the course if accompanied by their parents. Parents are then liable for any damage.
3. There is no claim to reimbursement or possibility for a class make-up in case of unnotified non-participation of the booked course for participant's own reasons. This applies to one class as to the complete course. In the special case of a serious illness, injury or major life event, the student is responsible for contacting Argile Studio to discuss postponing or cancelling their enrollment to the workshop.
4. Cancellation of a booked class is accepted up to 7 days prior to the first session.
The participant is responsible for communicating with Argile Studio. Classes can be then rearranged for a later session as far as the schedule allows it. Argile Studio reserves the right to postpone or cancel the agreed course for important reasons. In this case, a new date will be agreed upon with the participant or the fees will be fully refunded.
BY PAYING FOR THE CLASS, I AM ACKNOWLEDGING THAT I HAVE READ AND UNDERSTAND THE CONDITIONS AND WAIVER THAT HAVE BEEN OUTLINED
Permission for photography use: Argile Studio uses photographs and artwork in their promotional materials. Most of the work used is created by instructors or students at our studio. We would like your permission to use photographs that can include you or your work for promotional purposes
One of our studio member owns a dog. If you suffer from dog allergies or are afraid of dogs, please let us know in advance. We can arrange for the dog to be absent from the studio on class day.